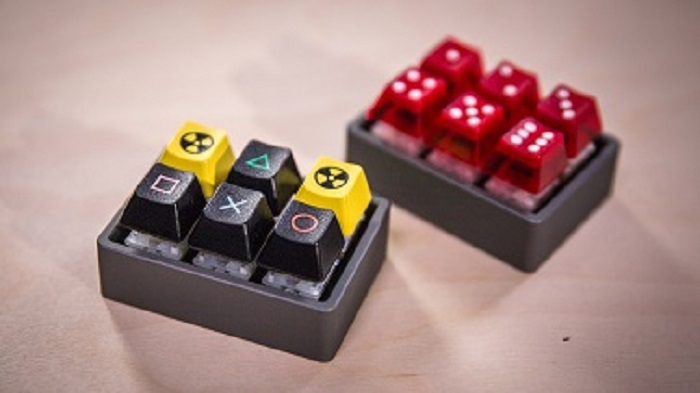 Our ready-for-use standard keyboards offer a wide range of personalized options which comprise:
Placing your own logo in one colour or multicolour
Specific language layouts
Changing the length of the cable and optional USB ports
Integrated touchpad and joystick
If you demand a full made-to-measure keyboard or control system we are your design and manufacturing partner. Our service starts with the original idea and progresses through the draft outline, development and production stages until the equipment is put into service. The ideal result of this fully customized system is a technically mature product, which it is almost impossible to copy because it is unique.

Football Limited Edition Glass keyboard